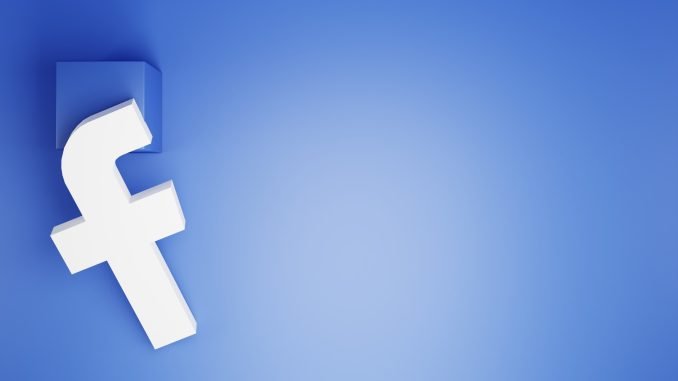 The native Facebook analytics dashboard shut down this year but that does not mean Facebook metrics are any less important to marketers. Facebook has a lot to offer in terms of marketing but getting the desired results from the campaigns is still tough. In most cases, brand marketers compare basic metrics and take a glance at the Facebook insights report without giving it a deeper thought. The data can hold a lot of information on how well your campaigns have performed, what has not worked in your brand's favour, and lots more.
Marketing on Facebook can have several advantages for your brand but these campaigns need to be framed properly. Right from the audience behaviour to the new features on the platform, everything has to be taken into account to build a strong Facebook marketing campaign.
Traditional marketers focused on highlighting their products and services on the platform. However, the change in consumer behaviour has forced brands to look beyond sales.
Simply following the trends and posting without an agenda will not get you the desired metrics on Facebook.
In this blog, we will highlight the ten most common Facebook analytics and Facebook marketing mistakes made by marketers.
10 Common Facebook Analytics and Marketing Mistakes To Avoid
 1. Not understanding the Facebook metrics properly
Brand marketers often use the terms engagement rate and reach to showcase the performance of their campaigns on Facebook. But many times they fail to understand what these metrics actually convey. There is a huge difference between engagement rate and reach and there are other ways to determine how engaging your content is. It is, therefore, necessary to know every metric thoroughly.
Apart from looking at the data mindlessly, marketers sometimes look at the wrong metrics too. Make sure you know which metrics to look at for a particular agenda.
For instance, in order to know how relevant is your content, check the engagement rate and not just the reach.
 2. Not tracking the trends in data
There is a reason why Facebook insights have so much significance in the marketing world. The insights help you detect a pattern in your marketing efforts. The number of likes on a particular type of content can tell you what works for your audience and brand whereas reach can help you discover the type of content that gives your brand the required attention. Make sure you compare the numbers weekly, monthly, and yearly to get accurate findings. These findings can help you craft result-driven Facebook marketing strategies.
 3. Not tracking the competitors' data
Analysing your brand performance on Facebook is not enough to stay ahead in the race. It is important to know how your competitors are faring on the platform. Using competition tracking tools like Unbox Social can help you know how your brand is performing as compared to your industry competitors. This data can help you improve your marketing strategies and can help you detect the flaws in your campaigns. From Share of Voice to benchmarking reports, the Unbox Social tool helps with all. This is one of the crucial Facebook insights to look at.
 4. Not checking the link clicks
Apart from likes, comments, and shares, it is necessary to check the link clicks too. Link clicks can say a lot about how engaged your audience is with your brand and posts. Check the traffic on your website/blog when you post about it with the link on Facebook. The numbers will tell you a lot about whether the user is in sync with your CTA.
 5. Not being specific about the target audience
The success of a campaign depends heavily on how the audience interacts with it. Most brand marketers fail to understand their target audience and end up creating campaigns that are nothing but usual. Campaigns built without keeping in mind the target audience often fail to generate the results. Marketers must define who they are targeting with their campaigns. Facebook audience insights can help you know about audience demographics, audience interests, and lots more.
 6. Selling too much without understanding the trends and audience
Brand marketers often bombard audiences with their posts. Facebook users have a lot of content to consume and if you simply tell them to buy your products and services in your posts then it may backfire. Make sure you are not hard on your audience when it comes to this. Create posts that indirectly lead them into the purchasing funnel. Your Facebook posts must also add value to your brand.
 7. Not keeping a track of when the audience is active
Timing is crucial on social media. Facebook analytics tools like Unbox Social give you data on the best time to post. If you post randomly you might miss out on the audience that actually matters to your campaign. To get the most out of your posts, it is important to know when most of your target audience is active on the platform. This will result in maximum reach and engagement.
 8. Ignoring comments posted by users on the post
When a user comments on your post it is more than just engagement. Marketers need to take these comments seriously because they can be useful in figuring out brand perception. The comments can sometimes also bring out defects in your products and services that need to be rectified. See to it that you respond to comments whenever possible to connect with the users.
 9. Inconsistency in posting
The world of social media is filled with choices and content. If you are not consistent with your Facebook posts the audience may forget your brand sooner or later. It is important to stay relevant and consistent on Facebook to keep your brand image and existence intact. Make sure you keep tracking your Facebook insights metrics and post accordingly. It is best to create a content calendar and follow the same to avoid any gaps in the post schedules.
 10. Posting poor quality images and videos
The way your posts appear on Facebook can impact user behaviour. Make sure the content you post is of high quality be it images or videos. The images and videos must convey your brand value to the audience. Make sure you know the pulse of your audience and then post.
["source=unboxsocial"]