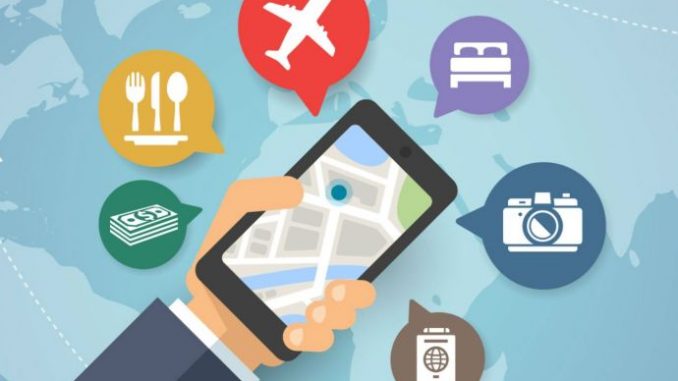 US-based software company Ebix has offered an acquisition deal to Gurugram-based travel and ticket booking platform Yatra Online for $336 Mn (INR 2,342 Cr) in a cash-and-stock deal.
In a letter sent to the travel company, Ebix has offered to acquire 100% of the outstanding stock of Yatra Online for $7 (INR 487) per share on a debt-free basis. With this deal, Ebix intends to merge Yatra with its Indian subsidiary EbixCash.
Following the news Yatra Online's stock rose 30.97% to $4.97 on the NASDAQ stock exchange.
In an official statement, Yatra has said that the company's board of directors will review and consider the proposal to determine the course of action which will prove to be advantageous for both the company and all of its shareholders.
The travel company also added that Citi Group Global Markets is acting as financial advisor to the company and Goodwin Procter LLP is acting as legal counsel.
Why Bet On Yatra Online?
Yatra was founded in August 2006 by Sabina Chopra, Manish Amin, and Dhruv Shringi. It provides a full range of travel-related services such as domestic and international air ticketing, hotel booking, homestays, holiday packages, bus ticketing, rail ticketing, activities, attractions and ancillary services.
In February, the company had announced its financial results for the third quarter of FY19 where it recorded a 7% improvement in its quarterly revenue and a nearly 60% yearly control on its losses.
According to the company, it is progressing towards its aim of breakeven EBITDA as it improved its revenue from operations by 48% and controlled EBITDA loss by 60.3%, reaching $2.2 Mn (INR 15.3 Cr).
Last year in May, the travel platform had expressed its intention to raise $100 Mn capital in the next three years.
According to the company, currently, it provides real time bookings for more than 1 Lakh hotels in India and over 1 Mn hotels around the world.
In 2016, the company began trading on NASDAQ, a global electronic marketplace for buying and selling securities.
It mainly faces competition from other notable players such as MakeMyTrip, ixigo, TravelTriangle, YuMiGo, HolidayIQ, ClearTrip, Expedia, Ebix-owned Via.com, Hotels.com and Booking.com.
Ebix Looking To Strengthen Its India Footprint
This is not the first acquisition deal for Ebix in the online travel segment. In 2017, it acquired Bengaluru-based omnichannel online travel and assisted ecommerce exchange, Via.com.
In a bid to strengthen its presence in the developing India market, the software company has been bullish on acquiring stakes in companies to expand its presence.
In February, the software arm Ebix Software India had acquired 80% stake in Delhi-based on-demand SaaS technology solution provider for travel, Zillious Solutions for an undisclosed amount.
In October 2018, EbixCash, the Indian subsidiary of Ebix Inc also acquired 67% stake in a Delhi-based business-to-business truck logistics company, Routier, in an undisclosed amount.
The deal came in at a time when the travel sector has been gaining investors attention. According to Inc42 DataLabs, funding of the startups from the online travel sector reached $1.19 Bn across 23 deals, up from $796 Mn in 2017.
["source=inc42"]