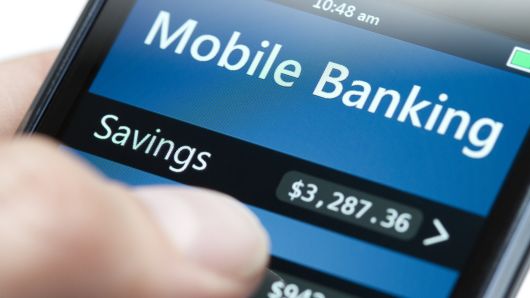 European banks are lagging behind the U.S. when it comes to embracing technology, according the CEO of leading fintech (financial technology) firm Finastra.
The firm works with 45 of the world's top 50 banks and has revenues in excess of $2 billion.
Chief Executive Simon Paris told CNBC's "Squawk Box Europe" on Monday that U.S. banks had embraced fintech more rapidly than their European counterparts, and were already seeing the benefits of their earlier investments.
"You see a big difference between the U.S. banks and the European banks, and I think that's part of the reason why U.S. banks are at twice the level of return on equity over the Europeans," he said.
"What the Americans are doing is investing very heavily in productivity and in the actual service itself, (and enabling) the customer journey. You really see that they're getting improvements from those technology investments they made a few years ago."
Paris also explained that certain areas of technology had been more widely adopted in the banking sector than expected. While technologies that improved productivity — such as automation — have been implemented on a wide scale, technology designed for the retail banking space has been slower to take off than expected, he said.
Tackling 'bad banking'
Paris told CNBC that technology was growing "incredibly quickly" in the corporate banking sector, which was seeking out tech to help firms address potential abuses of trust.
"The main categories (of banking misdemeanours) are fraud and error, and technology can help in those two areas," he said. "An error could be an example of a 'fat finger,' you make a very large trade you didn't mean to — can you capture that error before the trade occurs? That's where you can use technologies like machine learning and artificial intelligence."
He added that fraud, which is much more deliberate, is where banks are looking into techniques to identify breaking sanctions.
Embracing open banking
Open banking is the concept of banks assembling a service for customers even if some of the products don't come from their bank, Paris said.
"There's no doubt that power returns to the customer and those who embrace it will benefit first," he said.
While European banks may be seen as slow in adopting new technology, fintech firms in the region are seeing heavy investment.
Last week, German mobile bank N26 joined Europe's unicorn club with a $2.7 billion valuation, and U.K. peer-to-peer lender Zopa told CNBC it planned to open a bank in 2019 on the back of a $77 million funding round.
["source-cnbc"]