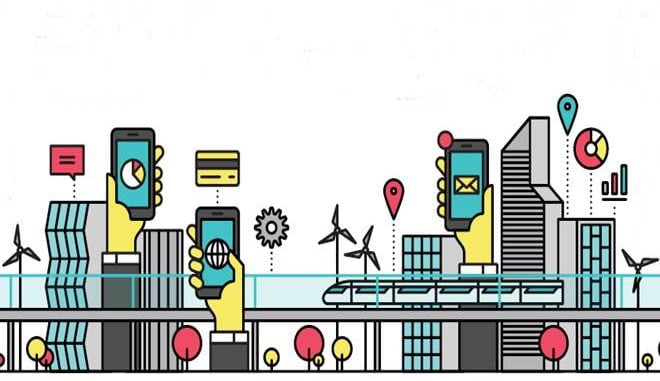 Given that half of its population is estimated to reside in urban centres by 2050, the upgrade of India's cities is a must by any reckoning. Although the Centre has embarked on the Smart Cities Mission that seeks to revamp 100 cities, the pace of project implementation has been at odds with the demands of a fast-growing economy—just 31 projects worth Rs 1,882 crore are under implementation so far, while 11 projects worth Rs 443 crore await completion of the tender process.
A critical gap to be filled if this process is to be accelerated is the greater use of technology and digitisation, recognised globally as force multipliers, experts point out. Construction technologies like 3D Constructible BIM (building information modelling), pre-cast concrete and pre-fabrication help build new structures at a faster pace and with greater efficiency. For instance, structures set up deploying
Constructible BIM generate less waste not just during use but also in the construction phase. A software like Trimble's flagship Tekla Structures allows the constructibility of a building to be tested in advance, ensuring better cost and time management. In fact, the technology offered by the Nasdaq-listed Trimble Inc has already been used in the Delhi and Chennai Metro projects, the expansion of Mumbai and Chennai airports, and railway projects including the Chenab bridge project.
Trimble's MD, India and SAARC region, Rajan Aiyer, says "high-end technologies and processes such as mixed reality and constructibility are in wide use globally. Indian companies too are eager to embrace them since they cut project duration by 50% and the cost of field layout by 50%, besides improving accuracy by 80%." Data storage on the cloud is another enabler, as it allows the different stakeholders in the construction process to work in sync, reducing errors and ensuring better predictability of costing and timelines.
While mixed reality—which allows physical and digital objects to coexist and interact in real time—is being used in different industries, the construction industry in India is yet to leverage its power. HoloLens, which uses mixed reality for project collaboration and allows construction professionals to visualise their 3D models as holograms in the real world, can be a vital cog in the Smart Cities Mission.
According to Atanu Panchanan, MD of Kranti Services and Engineering Works, "LEED (leadership in energy and environmental design) is another technology with great potential in the construction industry. It helps zero in on the design most suitable for any location in environmental terms."
It is deployment of new technology that has allowed the Garden Reach Shipbuilders and Engineers (GRSE), a defence PSU, to bid aggressively for civil projects, especially bridges, of late. "Installing a bridge in the shortest possible time is our USP. We are being nominated by governments and agencies to deal with situations like a bridge collapse and put in place structures like a bailey bridge," says a GRSE official.
It is not just at the stage of design and construction that technologies like BIM and Internet of Things (IoT) have a role to play, Aiyer says, stressing their utility in the long-term maintenance of structures. Experts even predict that through automation, software, pre-fabrication, and 3D printing, the IoT will transform construction by 2025. As for the Smart Cities Mission, there is a need to adopt a new framework wherein urban planners are empowered to plan and supervise the execution of all projects, with technology being the key enabler, they say.
["source=financialexpress"]