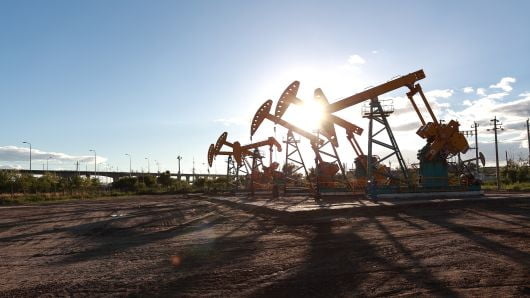 Crude oil futures posted their third consecutive weekly loss on Friday as the bulls that pushed oil prices to nearly four-year highs head into retreat.
U.S. West Texas Intermediate crude ended this week down 2.2 percent and has now tumbled about 12 percent from its recent high of $86.74 on Oct. 3. Brent crude, the international benchmark for oil prices, fell 2.7 percent this week and is down 10.5 percent from its Oct. 3 high of $86.74.
Crude futures have gotten swept up in a wider stock market rout this month, with most of the losses for oil coinciding with a sell-off in equities. But the narrative driving oil prices has also flipped in recent weeks, and traders are closing out bullish bets on the commodity.
At the start of October, oil prices were rising on signs that U.S. sanctions are shrinking Iran's crude exports faster than anticipated, potentially leaving the world with a shortage of oil. The sanctions are expected to cut crude exports from Iran, OPEC's third-biggest oil producer, by about 1 million barrels per day.
["source=cnbc"]