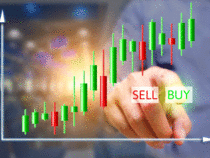 Motilal Oswal has given a buy rating to Cholamandalam Investment & Finance with a target price of Rs 225.
Disbursements declined 36 per cent year on year to Rs 57 billion, driven by similar decline in vehicle finance (VF) and loan against property (LAP). According to the brokerage, with the Covid-19 situation having impacted the past 10–15 days in the quarter, disbursements should not have declined more than 10–15 per cent year on year, The larger-than-expected decline indicates: a) underlying weakness in CV demand, despite the migration to BS6 and b) the lack of supply of vehicles at the dealer level. As a result, AUM was flat quarter on quarter (up 12 per cent year on year) at Rs 606 billion.
While the company benefited from lower cost of funds (down 30bp quarter on quarter to 8.3 per cent), it also witnessed some yield pressure (down 60bp quarter on quarter to 14.4 per cent). This, coupled with lower assignment income (Rs 330 million v/s estimate of Rs 660 million), caused the 7 per cent miss on total income versus the brokerage estimates.
Investment Rationale
According to the brokerage, the lower-than-expected disbursements in the fourth quarter of FY20 cannot be attributed to the impact of Covid-19 alone. The brokerage believes it also points to structural issues, such as the lack of demand in the CV segment, and temporary issues, such as the unavailability of stock at the dealer level. Demand recovery in FY21 would be divergent, with the Tractor segment being the first to recover, followed by SCV, Cars, and finally the M&HCV segment, says the brokerage. The Home Equity segment is likely to remain muted in FY21. While most customers have availed moratorium, the overall collection efficiency would be a key monitorable.
Financials
For the quarter ended December 31, 2019, the company reported consolidated sales of Rs 2289.06 crore, up 3.47 per cent from last quarter sales of Rs 2212.27 crore and up 24.39 per cent from last year's same quarter sales of Rs 1840.28 crore. The company reported net profit after tax of Rs 389.15 crore in the latest quarter.
Promoter/FII Holdings

Promoters held 51.65 per cent stake in the company as of March 31, 2020, while FIIs held 12.21 per cent, DIIs 27.03 per cent and public and other 9.11 per cent.
source: economictimes