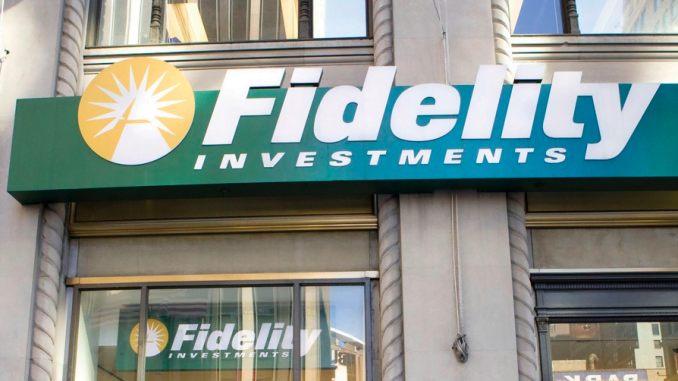 Fidelity Institutional is expanding the roster of third-party technology available to advisers through its Wealthscape Integration Xchange, adding account aggregation tools from Addepar and client relationship management capabilities from Wealthbox.
Its exchange now offers more than 120 third-party tools in addition to Fidelity's proprietary technology. Lisa Burns, Fidelity Institutional's head of platform technology, said increasing this number is a key priority for the firm.
""The goal of Integration Xchange is to help firms tailor technology platforms to their advisers' and investors' needs by giving them access to a wide variety of options in a single location," she said in a statement.
Beyond the new data connections with Addepar and Wealthbox, Fidelity also is improving its integration with Orion Advisor Services to offer advisers a fully automated account opening experience.
Fidelity's purchase of eMoney Advisor in 2015 brought along integrations with a small number of leading solutions, and last year, it​ launched the Integration Xchange in October​ with an initial lineup of 100 tech vendors.
(More:​ Top performing advice firms have a distinctive focus on technology)
It's significant how far Fidelity has embraced the open-architecture technology strategy pioneered by TD Ameritrade Institutional, said Will Trout, head of wealth management at research firm Celent. It wasn't long ago that Fidelity had a reputation for wanting advisers to use its in-house technology as a one stop shop.
"By admitting that they cannot provide all the answers to everyone, Fidelity is actually making itself more useful to its core clientele. It does this by serving as a gateway to (and integrator of) a full palette of really useful vendor software," Mr. Trout said.
Jon Patullo, TD Ameritrade Institutional's managing director of institutional technology solutions, said he isn't suprised other firms are following his firm's lead. Advisers are fiercely independent, demand flexibility and are clear they don't want their custodian dictating the technology they use.
TD's Veo Open Access now supports more than 160 third party integrations.
We saw an opportunity a decade ago to collaborate with RIAs and the advisor tech community to provide an open architecture solution that would address advisers' biggest technology challenges," Mr. Patullo said.
Every custodian is going this direction, according to Greg O'Gara, senior research analyst for Aite Group's wealth management practice. Pershing's NetX360 supports an increasing number of integration partners, and Schwab Advisor Services is working with Orion Advisor Services and Envestnet Tamarac on digital account opening.
""The way that digital client engagement is evolving, you need to have open architecture to support adviser preferences for digital client interactions," Mr. O'Gara said. "It's table stakes."
Fidelity's real advantage is still its proprietary solutions, Mr. O'Gara said. With the AMP robo-adviser, eMoney for financial planning and the Wealthscape platform for advisers, Fidelity has the infrastructure to guide investors from simple, self-service digital advice to a financial plan and eventually to a full-service advisory relationship, all with a consistent digital experience.
Ms. Burns disagreed that supporting technologies from third parties is a new strategy for them. She said Fidelity has been selective in which firms it integrates with.
"We've always been committed to open architecture," Ms. Burns said. The difference is that before the Integration Xchange, Fidelity lacked a single, branded place for advisers and vendors see the full suite of what is available.
Even though every custodian seems to be embracing open architecture technology, Ms. Burns said Fidelity can differentiate with the support, education and consulting it provides advisers to help them select technology.
"There's no doubt that if we look at the fintech marketplace, it can absolutely be overwhelming with the number of entrants in the space and the number of new products being brought to market with increasing pace," Ms. Burns said.
For example, if an adviser wants to roll out a digital advice solution, the company will provide a roadmap for everything the firm has to consider.
"We don't recommend one [technology] over the other, but we do consult with the client around what might be the best solution for them," she said.
["source=investmentnews"]