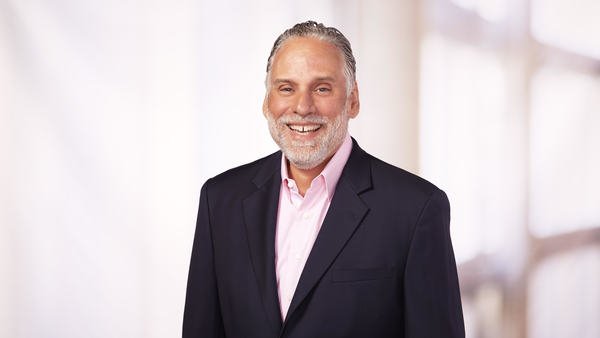 Despite the current economic slowdown, India continues to excite global technology companies, as more homegrown companies are warming up to the idea of digital transformation and how emerging technologies can be used in their operations. In an interaction with Mint, Bryan Jones, SVP & GM, OEM and IOT Solutions at Dell Technologies talks about the role the US-based company is playing in this transformation.
Why is India market important for Dell and how do you overcome the cost factor that often hinders full scale adoption?
We're so bullish on India because of the size of the economy, the expected growth of the economy and the digital economy that India is really pivoting to. India is really poised for explosive growth, especially as more entrepreneurs and more entrepreneur dollars are flowing into the market to create new products. So when you think about our business, the embedded and edge part of the business, you've got a tremendous amount of transformation that's occurring here.
A big part of what we do is educate our clients. We know that nobody's IT budgets are increasing, which is why many don't want to spend. But, I think the companies that are going to be part of the digital transformation of India, are the companies who have figured out that technology and IT is an accelerant and not extra cost.
How is Dell planning to take advantage of the Make in India initiative?
A lot of our products and software are developed here. And so there's already a base set of capabilities that we create here. We're looking at how do we continue to extend that and take advantage of the investments that the government is making in the industry from a manufacturing perspective. We focus on that in other markets as well. So China has a big initiative in that space. India now has an evolving and growing initiative in that space and we want to evolve and grow with it.
What do you think about the regulatory policies such as data localisation. How will it affect MNC like Dell Technologies?
We run into the same challenges on a global basis. I don't think there's anything radically more restrictive or less restrictive in India that I don't see around the globe as well. But I do think that part of the reason the localization has been so aggressively pursued here in India and in other countries is, because data is the new global currency. And so keeping that on premise, in the country's boundaries is a priority around the globe. It is kind of an opportunity for us, as we provide solutions across the entire continuum from edge to the cloud. A lot of people really looked at cloud as replacing a lot of on premise data. Now we are seeing customers actually come from the cloud back to on premise because of these concerns.And so it plays to our sweet spot.
There is a lot of interest in Edge Computing particularly after the boom in IOT space. What will be the role of cloud computing in the future?
We live in a multi cloud era — its on premise, off premise and hybrid world. And the companies that are competitive and are going to be here in the long term, are the ones that have the ability to work across that continuum. And so we're helping our customers and enabling our customers to be able to do that. Edge computing is a natural evolution of a couple of things. One, as compute, networking, and storage becomes less complex, less expensive, and also smaller, then you can put it closer to where the data is.
And so it's a natural evolution of what's occurring. So it's something that we're helping drive. But that innovation at the edge has to be coupled with an on premise cloud capability and candidly an off premise cloud capability, because we live in this multi cloud world. The more you can push information closer to where it is generated so decisions can be made faster, the better off it is for any number of industries.
The proliferation of IOT devices will lead to more transactions and communications. How are cloud service providers going to handle issues like latency?
The more powerful edge computing becomes, the lesser the data load will be on the backhaul, and the lesser the data load will be on cloud service providers. Cloud service providers can always scale up as the technology for that is very much there. The missing piece is the connectivity. And that can be resolved with edge computing. While more real time analytics can be done at the edge and the rest can be handled by cloud.
What are your expectations from 5G?
Once 5G is consistently deployed, it's going to lead to a tremendous amount of innovation. Because there are people in a garage somewhere that have an idea that needs low latency, internet bandwidth and at low cost. But they are not available today and it's not just India, it's not available globally. That's part of why we're so bullish on India because we think India is poised to take the next step by leveraging 5G.
["source=livemint"]