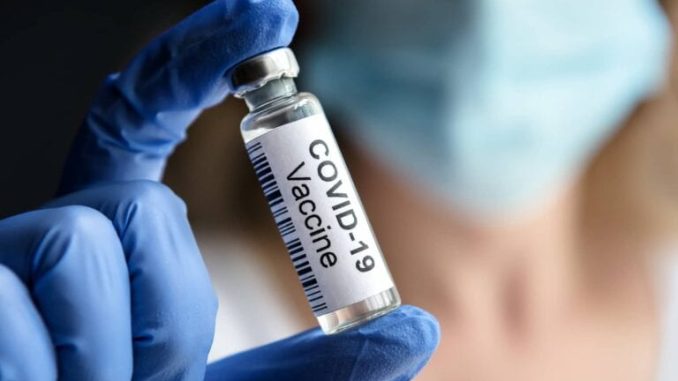 There's no doubt that real estate investing is one of the best ways to get make passive income and build wealth over time. One lucrative way to get into real estate is through owning an Airbnb property. Maybe you are new to this and are asking yourself "What is an Airbnb?" Well, it is simply a rental property that is rented on a short-term basis to tourists and travelers on an online marketplace such Airbnb.com, Vrbo, Bookings.com, and others.
If done right, Airbnb hosting can generate significantly higher returns than investing in long-term rentals. But like most other businesses, the vacation rental industry was hit hard by the COVID-19 pandemic. If you are thinking of owning an Airbnb, one question you might be contemplating is, "Is Airbnb profitable amid the global pandemic?" Keep reading to find out!
How Has COVID-19 Impacted the Travel Industry?
The spread of the Coronavirus in the early months of 2020 led to lockdowns and worldwide travel restrictions. This caused vacation rental bookings to plunge significantly and existing ones to be canceled. While Airbnb rentals picked up a little as the situation stabilized, it's evident that COVID-19 has significantly changed the way many people approach travel.
While the rollout of Covid-19 vaccines is great news for those thinking of owning an Airbnb, the recovery certainly won't be as fast as the decline. Before you become an Airbnb owner, it's important that you understand what has changed to know if owning an Airbnb is still a lucrative investment strategy.
Here are some major trends to expect in the vacation rental industry in 2021 and even beyond:
1. Reduced Seasonality
Before the pandemic hit, Airbnb bookings were majorly seasonal and easy to predict. However, the Coronavirus pandemic resulted in a widespread shift to remote working and learning. This gave many Americans more freedom to choose when they travel, even during off-peak times.
2. An Increase in Rural Demand
Another effect that remote work has had on the short-term rental industry is the surge in demand for remote Airbnb properties. Remote working has allowed many people to escape the high costs of living in urban areas and relocate to suburban and rural areas. More travelers are also looking for destinations where they can be socially distant as their jobs don't tie them to specific locations. The effects of COVID-19 on the economy have also taken a toll on the finances of many, who know prefer to visit more affordable locations.
3. A Surge in Domestic Travel
It's still uncertain when international travel will get back to normal. While flying has declined due to restrictions, people can still drive to nearby towns and cities. Many people prefer to travel to places closer to their homes, which boosts local tourism.
4. Pod Vacations
Due to the risk of Coronavirus infection, one way that people will travel and still minimize socializing with others is to travel together as a family or a group of friends. The lockdowns we've experienced have shown people how important it is to be connected to those you love. Therefore, families and friends will prefer to travel and spend meaningful time together. Pod travel not only offers a sense of safety but also acts as an antidote to long isolation and disconnection.
5. Longer-Term Stays
Another common travel trend that those thinking of owning an Airbnb property should be aware of the increase in longer stays. This is partly due to the shift to remote work and schooling. Isolation has also played a part as people now want a change of environment. Prior to the pandemic, short bookings of a week or less were the majority. Right now they have fallen considerably and Airbnb long term rentals are gaining popularity.
Related: 4 Airbnb Industry Trends to Watch For in 2021
Is Owning an Airbnb Property a Smart Strategy Amid the Global Pandemic?
As we have seen, as a result of the ongoing COVID-19 pandemic, the travel industry is undergoing a systemic shift. Therefore, the answer to the question "Is owning an Airbnb property a smart investment strategy amid the global pandemic?" depends on how you can capitalize on these new trends. While it's still possible to yield a good return on investment, there's a twist.
Here is what you can do to ensure a good return on investment as an Airbnb host:
1. Find a Good Airbnb Location
Coronavirus has disrupted many travel trends including what Airbnb demand for different locations looks like. Many top markets for owning an Airbnb property in the pre-pandemic period are seeing a huge decrease in demand and vice versa. If you want to find a profitable Airbnb property, you should be careful which market you invest in.
Related: 7 Features of the Best Place to Buy Investment Property in 2021
As we have discussed, busy urban areas have seen a huge decline in demand. Thus, it would be wise to look for Airbnb investment opportunities in suburban and rural markets. However, not all of these markets are good for the Airbnb business. One of the important Airbnb tips is to conduct a thorough real estate market analysis to locate the most profitable Airbnb location. You want to find a real estate market that is attractive to travelers but still affordable for investing.
To find the top-performing neighborhoods in any market in the US, be sure to use Mashvisor. With our real estate heatmap, you can conduct an in-depth neighborhood analysis based on Airbnb data such as Airbnb income, Airbnb occupancy rate, and Airbnb cash on cash return.
Related: Neighborhood Analysis in Real Estate Investing
2. Find a Profitable Airbnb Property
After finding a good Airbnb location, the next step is to find the most profitable Airbnb rental property for sale that fits your budget. When choosing your Airbnb property, keep in mind that many travelers now need spacious houses due to pod travel.
Apart from property size, you also want to run the numbers to ensure that the property will yield a positive cash flow and a good return on investment. Use our Airbnb profit calculator to conduct your investment property analysis in a matter of minutes. The calculator provides all key Airbnb data and numbers such as:
Airbnb rental income
Airbnb cash flow
Airbnb cash on cash return
Airbnb cap rate
Airbnb cash on cash return
Airbnb rental comps