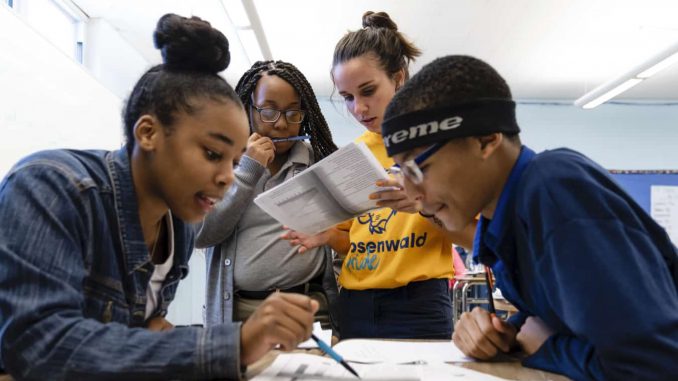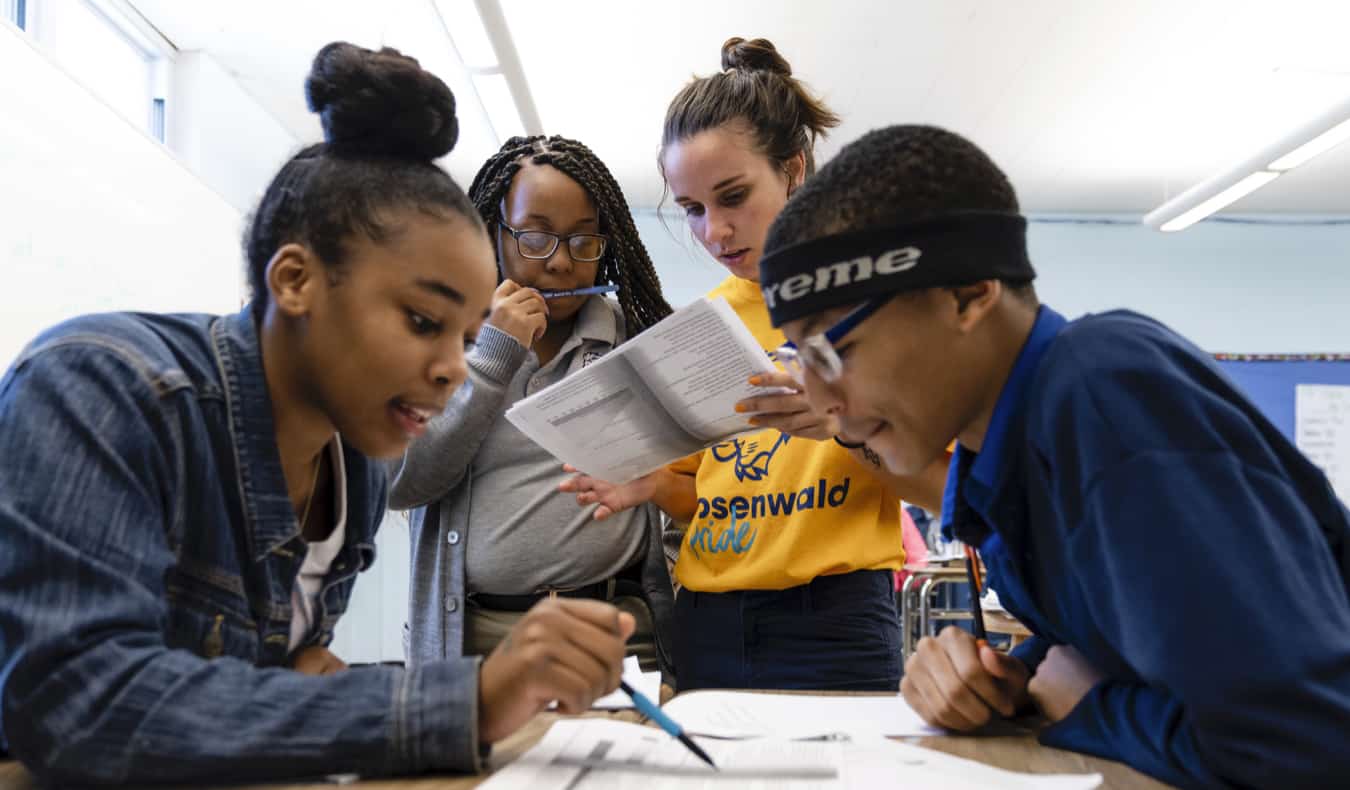 It's no secret that the pandemic put a monkey wrench in many travel plans. That has been especially true for our team at FLYTE, our community nonprofit that raises money to send high school students from across the US on educational trips. We've been doing it since 2015 and have sent abroad over a hundred youth from underserved areas with limited to the resources many of us take for granted.
The communities we serve have been disproportionately impacted by the pandemic, yet the students continue to inspire me with their tenacity and eagerness to learn about the world around them.
In the world before COVID, we shared news that our next partner school, Rosenwald Collegiate Academy from New Orleans, would be traveling to Puerto Rico. Their reaction still gets us excited today.
Unfortunately, the pandemic put those plans on hold.
While their trip was on pause, the students have taken an at-home Afro-Caribbean dance class and also learned to make mofongo (a Puerto Rican dish with fried plantains) from a chef based in Puerto Rico. We've done everything we can to safely bring Puerto Rico to them.
FLYTE also launched our Instagram Live #TravelTrailblazers series, in partnership with our sister organization Atlantic Impact. Through it, students have the chance to learn from travel entrepreneurs who have taken the road less traveled, like Annette Richmond, Mickela Mallozzi, Erick Prince, and Martinique Lewis.
This was something requested specifically by our students and created for them, but it's also available to everyone by following FLYTE on Instagram.
But now, after nearly two years of delays, the youth from Rosenwald Collegiate Academy will finally be boarding planes for the first time and traveling from New Orleans to Puerto Rico!
These students are so resilient and inspiring. Not only have they lived through the pandemic, but their school was also closed for three weeks because of Hurricane Ida. So we are honored to be able to give them the opportunity to travel to Puerto Rico so they can immerse themselves in the culture, learn from local experts, and relish in the joy of travel. (We all need more of that joy nowadays.)
During their time in Puerto Rico, they'll gain a better understanding of sustainable initiatives locals are leading to combat climate change, such as urban sand dune conservation, ecological and organic farming practices, and reforestation.
They will also explore San Juan on a walking tour and use the dancing skills they learned online at an in-person dance class! Thanks to our partner Local Guest, who have curated an immersive journey for our students!
While we're so excited to get these youth on planes for the first time, we're also realizing the challenging realities of travel in a COVID-19 world. So we're taking every precaution. This includes buying out entire accommodations (like hotels and hostels) to limit close contact with other travelers, using only private transportation, performing regular health screenings and COVID tests during the trip (on top of requiring that students be fully vaccinated), and also providing the group with PPE.
As expected, all of these necessary measures come at a higher cost, so we're reaching out today to ask for your help. You are an integral reason why FLYTE still exists. As we prepare for our Puerto Rico trip and plan for others in 2022, we need your support to ensure that we can continue to create access to life-changing travel opportunities for youth from across the country.
Our goal is to raise $50,000 USD by the end of the year to get us on track to fund two trips in 2022. As I've mentioned before, 10% of the profits from this site goes to fund FLYTE. In addition, from now until the end of the year, I'll be matching every donation made, up to $25,000 USD. So, if you donate $25 USD, I'll add an additional $25 USD, doubling your impact!
Here are all the ways that you can make sure that FLYTE will continue to have an impact for years and years to come:
1. DONATE and help us fund these trips – Trips cost roughly $2,500 USD per student and every donation helps! The average donation from this community is $30 USD, and cumulatively, they make all of these trips possible. Click here to donate!
2. Shop to benefit FLYTE – We get a percentage of all sales made through these Amazon Smile and Bookshop links, and also some companies listed here donate a portion of their sales to us.
3. Want to help us raise more funds so get more youth can go out into the world? We're always looking for volunteers to help us spread the word and change more lives. If you're interested in helping us out, click here to sign up to get more information.
4. Share this with your friends and family members who also value the power of travel and education. Help us raise awareness and spread the word!
Finally, we've released the applications for our next school partner! Our team has already been talking with prospective teachers and school partners. If you're a teacher, check out our application. (Or, if you know a teacher, send them the application!)
Many of you have already done all of the above, some even multiple times! The debt of gratitude we have for you is deep. You are the reason why FLYTE has weathered this storm.
In this fractured age, helping the youth of tomorrow build bridges — not barriers — is even more important. Travel might not make us all friends, but it can foster deep understanding, especially for students still learning about the world and figuring out their place in it. We can create a positive impact right now. Please help us do that.
We know this has been a really challenging year for our global community, and we're so grateful to all of you for your continued support. Thanks to you, so many more young people will be able to explore the world and understand the joy of travel.
["source=netflixtechblog"]