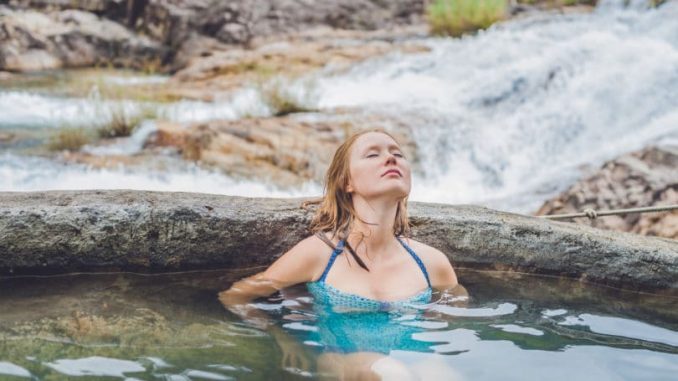 The Black Hills of South Dakota is not only an area of intense natural beauty and great historic significance, but it is also an excellent place to take an inexpensive vacation. Getting there may cost you, as you will likely either have to take connecting flights or drive long distances. However, once you arrive, there are many things that you can see and do for free or at a bargain price. Whether you are on a budget or are just saving your money for souvenirs like Black Hills gold money clips, here a few attractions that will not break the bank.
1. Mount Rushmore
No visit to the Black Hills would be complete without a visit to the Shrine of Democracy, where the 60-foot-tall faces of Presidents Washington, Jefferson, Lincoln, and Teddy Roosevelt are carved directly into the side of the mountain. There is a nominal fee to park at Mount Rushmore, but admission is free. There is also a nearby area where you can park for free and then hike the rest of the way to the mountain.
2. Spearfish Canyon
Route 14A forms a scenic byway that winds through the limestone and shale cliffs of Spearfish Canyon. Featuring at least three waterfalls and a wide variety of flora and fauna from both the east and the west, Spearfish Canyon is a spectacular drive at any time of the year. However, it is at its best in the fall when the leaves change color.
3. Mount Moriah Cemetery
One of the most popular spots in the Black Hills is Deadwood, which features in many Wild West legends and historical accounts. Mount Moriah is the final resting place of famous figures like Calamity Jane and Wild Bill Hickok. It also has historical significance as an authentic Victorian cemetery, situated in a beautiful setting on a bluff overlooking the small town. Deadwood is a vibrant community that sometimes gets a little boisterous. Mount Moriah is a peaceful place to quietly contemplate the stories of the past. To help support cemetery maintenance, there is a $2.00 entrance fee.
4. Storybook Island
Children and the young at heart will be enchanted by Storybook Island in Rapid City. This verdant 8.5-acre family park is populated by sculptures inspired by famous children's books, fairy tales, and nursery rhymes. There are also picnic and playground areas. It is open during the summer months from Memorial Day to Labor Day and is completely free, though the staff graciously accept free-will donations. It also opens briefly during December for a seasonal light display. Admission for Christmas Nights of Light is $2.00 per person.