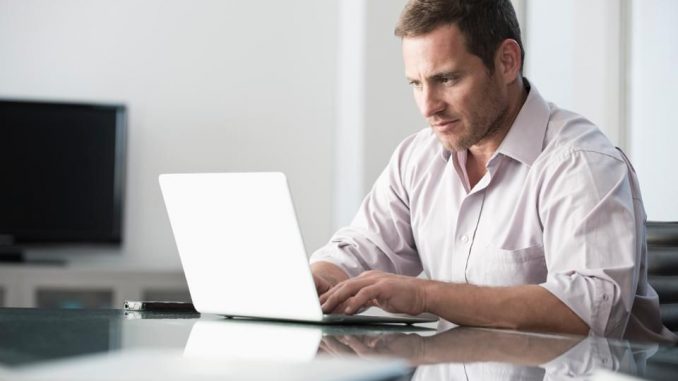 In the race for digital transformation, many businesses are like out-of-shape runners, struggling to keep pace with the powerful athletes at the front of the pack. In a Hollywood-style twist, however, businesses now have an opportunity to zoom ahead, by taking advantage of emerging digital trends powered by accessible, affordable tools and software.
These technologies can help turbo-charge your digital transformation. Here are four technologies that are democratizing digital transformation by ensuring that the fastest-growing businesses aren't just those that can spend their way to the top.
1. Data Management Platforms
Whether you run a mom-and-pop operation or an enterprise that employs thousands, the first step in digital transformation should be improving your ability to manage data. Data is your business's most powerful asset; when used strategically, it can allow businesses to create personalized experiences, predict trends and anticipate customers' needs more accurately than ever before.
In the past, these powerful insights often never saw the light of day. Businesses accumulate vast quantities of data each day, from individual clicks on their websites to thousands of customer service interactions. Manually extracting knowledge from all this raw data is too inefficient for most businesses, and hiring a team of data scientists is a significant investment.
Today, businesses don't need to hire data scientists to translate their data. Instead, they can take advantage of Data Management Platforms (DMPs). DMPs aggregate and centralize data that would otherwise be scattered across different departments throughout your organization, then organize and analyze that data, making it far easier to understand how it can inform overall strategy.
With Gartner predicting that more than 40% of data science tasks will be automated by 2020, more businesses than ever will be empowered to unlock the insights hidden in their data.
2. Progressive Web Apps
Until recently, native apps formed the cornerstone of most businesses' mobile presence, but that's changing for two important reasons. Many users are in a state of app exhaustion, weary of time-consuming downloads. In fact, the average consumer downloads zero apps per month. Meanwhile, mobile traffic has surpassed desktop traffic. Businesses must find new ways to become mobile-friendly, meeting customers where they already focus the bulk of their attention, and drive mobile engagement.
Enter progressive web apps (PWAs). PWAs have the look and feel of a native iOS or Android app, and they also work on desktops. PWAs are feature-rich, with opportunities to enable push notifications, progressive caching and the ability to work offline — all without requiring a download from the app store.
Though PWAs are relatively new, 93% of respondents in a recent Gartner Survey (paywall) indicated that they planned to deploy or develop them by the end of 2020. And Google, Apple and Microsoft are all supporting PWAs on their browsers.
There's no doubt that the popularity of PWAs is growing, but upon deploying them, businesses may run into the familiar problems of budget and talent shortages. That brings us to our next disruptive technology.
3. Low-Code Development
A 2018 Gartner survey found that a lack of talent was the No. 1 emerging risk organizations face around the world. Low-code has the ability to empower citizen developers to join forces with deep, technical coders. Unlike traditional, code-intensive app design that requires teams of specialized developers, low-code platforms allow businesses to use a simple drag-and-drop interface to quickly build and deploy new apps.
Low-code development platforms allow businesses to chip away at their IT backlog and deploy more apps, more quickly. Initially, low-code apps were only capable of simple tasks, which gave rise to the misperception that they were strictly suitable as stopgap solutions.
Even full stack developers are coming to realize the advantage of working in a single platform and automatically deploying to multiple digital endpoints, at the pace of digital transformation.
The costs of using inefficient legacy processes are huge and often hidden, which makes getting buy-in for digitalization such a challenge. But with sophisticated, next-generation low-code, you can have an app producing results in days or weeks, without having to hire new staff, which represents an immediate return on investment.
With speed and simplicity come some limitations, however. For more complex and sophisticated apps, companies may want to look to new platforms that offer a greater range of capabilities along with the ease of using low-code.
4. AI-Driven Development  
If DMPs, PWAs and low-code solutions are empowering businesses to drive digital transformations today, artificial intelligence (AI)-driven tools represent the next chapter in accelerating widespread, accessible digital transformation. A recent survey by PwC predicts that 20% of businesses will implement an AI-driven solution by the end of 2019, joining 27% of enterprises that already rely on AI.
As businesses become more digitally savvy, AI can help them rely on quantifiable data rather than intuition. Most businesses currently lean on individual employees' judgment to guide countless daily choices about which sales leads to prioritize, how to price products or services and how to forecast finances. Harvard Business Review points to these areas as key targets for AI-driven solutions, which use hard data and historical patterns to predict trends with much greater accuracy.
With time, these informed decisions can add up to greater efficiency and higher profits. Reducing the guesswork involved in key decisions will significantly impact businesses' long-term stability and resilience, ensuring that they will not only join the race toward digital transformation but achieve the endurance to weather challenges along the way.
Last Call
For businesses that have fallen behind in digital transformation, 2019 represents a unique opportunity to catch up. Better data management, increased mobility and growing prevalence of AI-driven tools all provide the technologies businesses need at a fraction of the cost they once commanded. These breakthroughs give businesses the ability to level the digital playing field, accelerate digital innovation, and outrun their competition with greater speed and agility. As a result, businesses can finally stop playing catch-up and start innovating.
["source=forbes"]