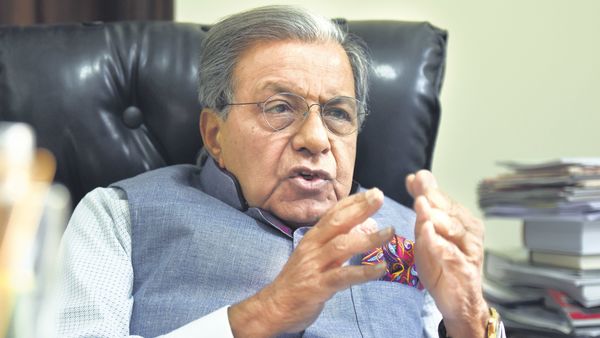 New Delhi: The 15th Finance Commission, in its interim report for 2020-21, has marginally reduced the share of states in the divisible pool of central taxes by one percentage point to 41%, factoring in the change in status of Jammu and Kashmir to two union territories.
The report, tabled in the Parliament on Saturday by finance minister Nirmala Sitharaman, also tweaked the criteria and weights under which funds are allocated to states.
It has assigned 15% weight to population of a state, down from 17.5% allocated by the previous commission. It has raised the weight under demographic performance to 12.5% from 10% allocated by the 14th Finance Commission.
The 15th Finance Commission report has introduced the criteria of "tax effect" for states, assigning it 2.5% weightage and has significantly reduced weight for income distance to 45% from 50% previously.
However, the commission deferred taking a call on the contentious defence and internal security fund proposed by the Centre. "We acknowledge the criticality of the additional ToR asking us to examine whether a separate mechanism for funding defence and internal security is to be set up. There is merit in ensuring a predictable and stable flow of funds for defence and internal security and this will receive appropriate consideration in our final report," the report said.
"We have in substantial measure accepted the recommendations of the commission," Sitharaman said during her Budget speech.
["source=livemint"]