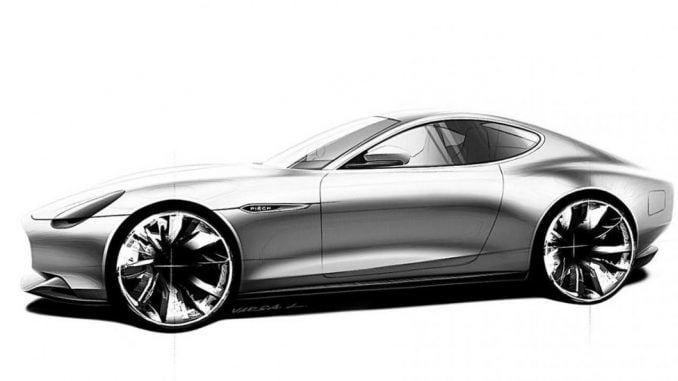 Ferdinand Porsche's grandson, Ferdinand Piëch, was a colossus of the car industry for some six decades. He oversaw the transformation of the VW Group empire from a disorganised mess to a market-dominating, money-spinning behemoth, and in doing so had a hand in the development of some pretty special cars.
Now his son, Anton Piëch, has co-founded his own car company with an industrial designer called Rea Stark Rajcic, and this is its first car.
Well okay, a drawing of its first car. The Piëch Mark Zero is a two-door, two-seat electric sports car that weighs "less than 1,800kg", and has a claimed range of around 310 miles. It's based on a modular platform that can supposedly swallow internal combustion, hybrid and fuel-cell powertrains, as well as this fully electric one (where the batteries are mounted in the transmission tunnel and on the rear axle).Details are scant, but the drawings certainly look promising. Might be a good-looking car, this. We'll know more – and hopefully about alleged plans for an SUV and saloon, too – when the Mark Zero is revealed in full at next month's Geneva Motor Show. Excited?
["source=topgear"]