s technology advances, and hardware becomes smaller, Zoom has made a piece of hardware that focuses on the things that matter most to podcasters, adventurers, bloggers, videographers, and journalists. The Zoom F2 Field Recorder helps you get the cleanest sounding audio without having to do much more than press "record." There's no need to worry about clipped recordings or lugging around full-size field recorders. The F2 fits in your pocket and is here to help you tell your story, loud and clear.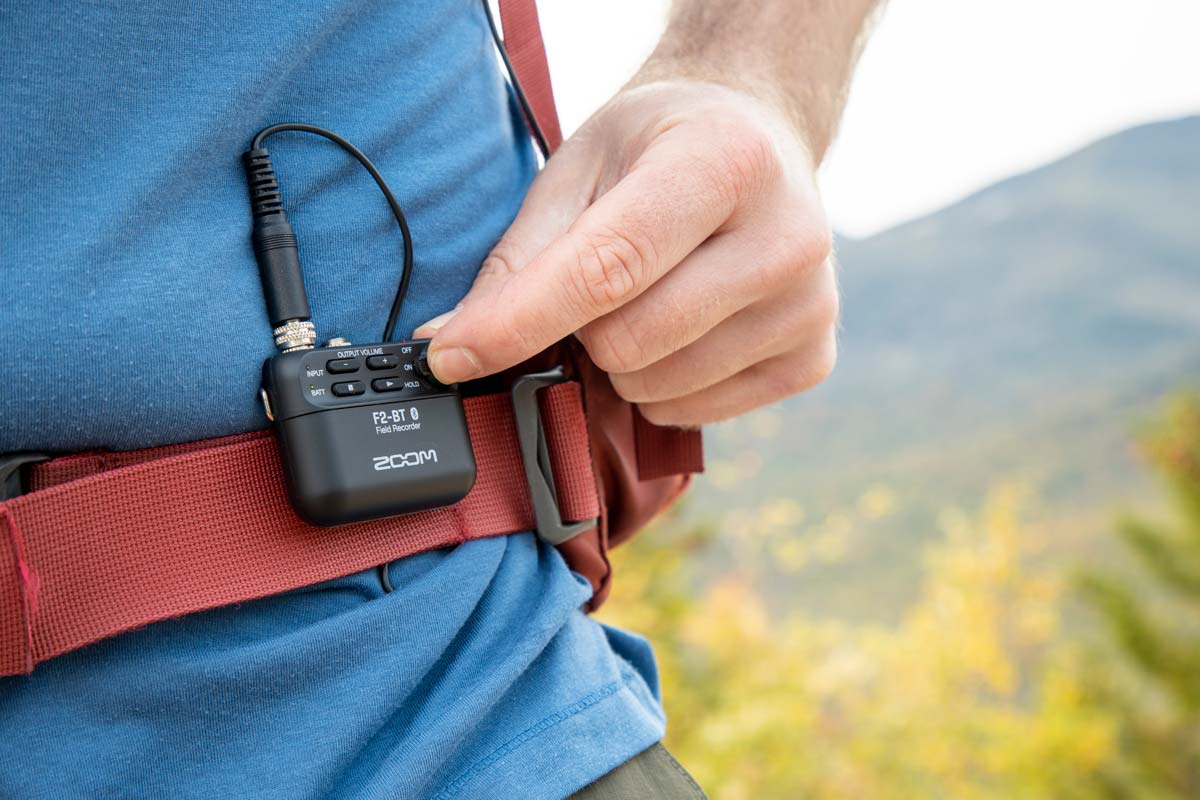 Key Features:
32-bit float capability
Full dynamic range with distortion free clipping
Zero need for gain adjustment
44.1kHz/32-bit float or 48kHz/32-bit float file formats
80Hz low cut filter
.5ppm internal clock minimizes sync drift issues
Built in 3.5mm headphone jack
USB C connectivity
Ability to connect to F2 editor
Bluetooth option available
Micro SD and SDHC cards up to 512 GB
Runs on 2 AAA batteries
Includes lavalier mic with windscreen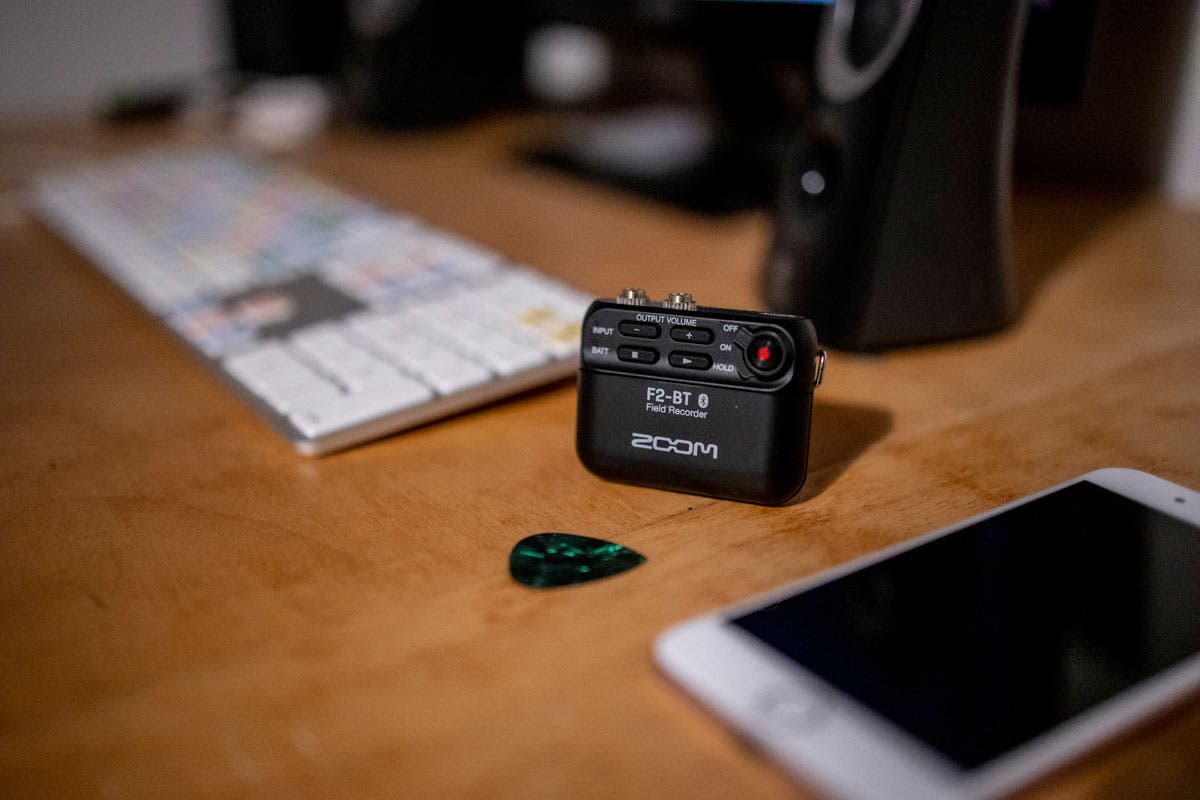 Audio recordings with ease
Zoom built the F2 Field Recorder to essentially run on autopilot. The first thing you notice is its size. But don't be fooled. This little box delivers pristine audio quality. The 80Hz low cut filter coupled with high dynamic range prevents your audio from clipping even in the noisiest and windiest environments. You don't even have to think about setting your gain. Just plug in the lavalier, press record, and the F2 Field Recorder does the rest.
With the introduction of 32-bit files, your post production life is even easier. When importing files into your favorite DAW, less noise is introduced when you raise the overall gain or volume on a clip. This would generally make most files unbearable. After all, the last thing you want to worry about are ruined audio recordings after a long day on location.
You also don't want to accidentally bump a button that stops or pauses your recording without knowing it until later on. That's why Zoom added a "hold" button to ensure that doesn't happen. The same concept applies to the wired lavalier microphone. Wires get snagged and disconnect easily. Zoom went with the prime choice of screw-lock connectors to help avoid this worrisome issue.
Bluetooth and connectivity options:
For Bluetooth fans, you can opt for the F2-BT (). If you purchase this option, you can pair it with the free Zoom F2 Control App (see it above), allowing you to monitor your recordings directly from your phone while also keeping an eye on your battery levels, make volume adjustments, and controlling the low cut filter.
The F2 Editor for PC and Mac allows you to adjust your settings, format SD cards, and transfer files to your computer via a USB cable.
["source=adorama"]