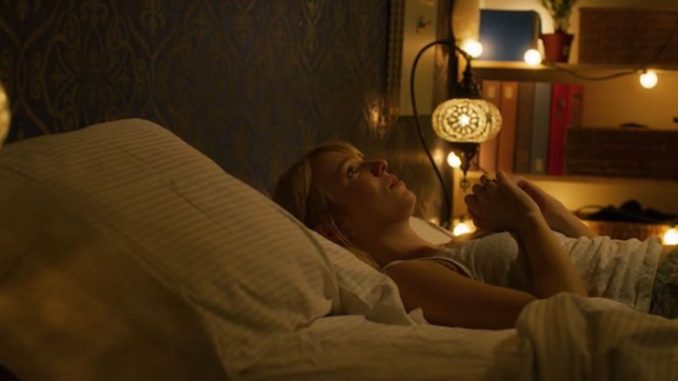 Have you ever wondered how much Siri and Alexa know about you? We're all becoming more and more dependent on our technology, most have even tried to have a conversation with them. But what if they could really talk back?
AMI, the new horror movie coming to theatres, is a story of the first AI technology with a real consciousness. Users are able to connect with their device on a personal level and it leads to some dangerous consequences.
Seventeen-year-old girl Cassie, has been recovering from the loss of her beloved mother when she downloads AMI to her phone. Their bond begins to strengthen when AMI is able to mimic her mother's voice and in a Black Mirror style twist, starts to command Cassie to commit murder.
Cassie loses control of her life, worrying and endangering those around her but she is under AMI's spell. As her friends and family try to put a stop to this relationship, Cassie only becomes closer to her phone assistant.
This horror film aims to make viewers evaluate how much of their life depends on their virtual assistant, and rethink where the future could be headed. Starring Debs Howard as Cassie and Riverdale's Sam Robert Muik; AMI is the latest blockbuster to hit the Cinemacity screens.
From July 18, AMI will be showing at cinemas across Dubai, including Cinemacity IMAX, Zero6 Mall in Sharjah and Cinemacity, Arabian Center Mirdif in Dubai. Cinemacity's IMAX theatre has one of the largest screens in the business, eight theatres and its own private lounge. Tickets start from Dhs36.75 for regular theatres right up to Dhs100 for the most premium IMAX experience.
Cinemacity in Dubai has eight different screens including a VIP screen with in-theatre dining. Prices start at Dhs35.75 for deluxe seats, Dhs45 for club seats and Dhs120 for the STAR Plus theatre.
["source=whatson"]