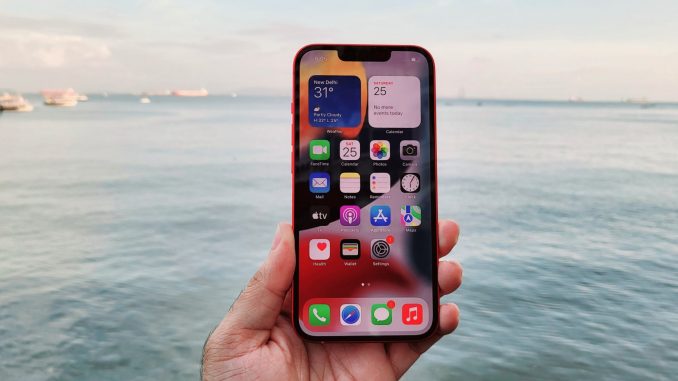 Soon after Apple launched the iPhone 13 series, we saw reports from popular repair experts such as REWA Technology, iCorrect, and Phone Repair Guru claiming that Apple disables Face ID biometric authentication system on the iPhone 13 if you get the screen repaired by a third-party repair service. Apple drew a lot of flak after this report. Now, Apple has backed off and specified to The Verge that even if you repair the iPhone 13 screen via a third-party service, it will enable the Face ID. However, this change will only come with a future software update. Until then, Face ID will still be disabled for third-party screen repairs.
Third-party stores often find it difficult to repair the iPhones because they don't have access to proprietary tools from Apple. This makes repairs costly and unreliable. However, if you get the iPhone repaired at an Apple authorised repair shop or Apple's own service centres, they have access to a software tool that can make a phone accept a new screen and enable Face ID.
Apple Will Enable Face ID Despite The Third-Party Screen Repair
iFixit had said that Apple's move of disabling Face ID is "a dark day for fixers, both DIY and professional." For those unaware, repair professionals make the majority of their money via display replacements. However, after considering the backlash, Apple's new decision of enabling Face ID is a piece of good news for all iPhone repair shops. As mentioned earlier, third-party shop repairers are limited to only a few tools, while Apple authorised shops have access to the company's proprietary software which syncs the serial numbers of a new component and makes your phone accept a new repaired part.
As mentioned earlier, Apple plans to adopt these new changes of enabling Face ID if you repair the screen at the third-party shops. However, the Cupertino-based tech giant has not released any details as to when it plans to push a new software update.
In a piece of related news, Apple has released iOS 15.2, iPadOS 15.2, and macOS Monterey 12.1 beta updates to users participating in the beta testing program. The new iOS 15.2 and iPadOS 15.2 beta updates offers new features, app privacy reports, a Legacy Contact feature, and much more.
On the other hand, the Monterey 12.1 beta includes new features such as SharePlay screen sharing, a Hide My Email option, and more. However, as of now, Apple is yet to release the Universal Control feature to those users running macOS Monterey. Apple also has made watchOS 8.3 beta 2 and tvOS 15.2 beta 3 builds available separately for users testing system software for Apple Watch and Apple TV.
["source=onsitego"]