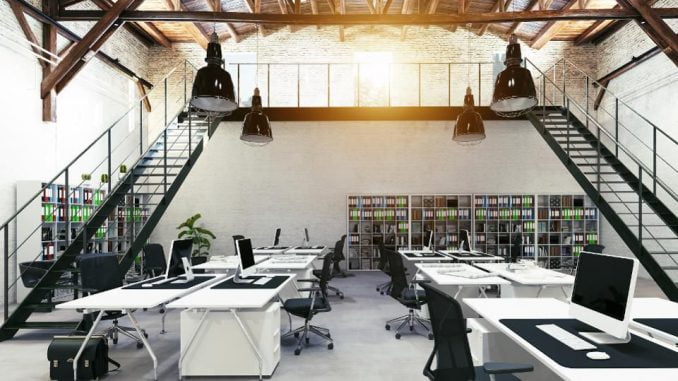 Your office space isn't just a place for your team to get work done; it's the bedrock of your company culture. When done right, the design should convey your vision for the company without you having to actually explain it. So, what do you need to ask yourself to avoid stranding your team in an unproductive space?
What makes your company unique?
A mistake I see companies make time and time again is rushing straight to the design. The crucial stage, before this, is analysis. You need to understand your company's long-term values and culture first, and then translate it into decisions for your physical space.
A key part of understanding your company is knowing what makes it different. This is specifically about how your customers and employees differentiate you from your competitors. What are you known for? What do you do best, or the most of? Knowing this influences your office design because it will help your designer choose what details to enhance to tell that story.
What's the story behind your company?
As well as what's unique about your company, we need to know your beginnings. This is the chance to inject something personal into the design of your office.
Stories reinforce the human side of a company and help to showcase the heritage behind your big ideas. This demonstrates the meaning behind your company and helps your team reflect on the meaningful journey they're a part of.
YOU MAY ALSO LIKE
Urban Outfitters' office campus takes the eclectic, old-meets-new aesthetic their founder Dick Haynes established and runs it straight through the whole design by housing the office interiors within old buildings and warehouses in the same way that Haynes did in the 1970s.
This means that Urban Outfitters' staff, and anyone else who enters the building, is reminded of their unique story throughout the workday.
Who are your ideal employees?
You'll want to attract the best talent for your company, and the quality of the space they'll be working in is a significant part of making this happen.
The aim is to match the values of your company culture with the values of your potential employees. Your design, therefore, should attract the right kind of people for your workplace.
Google, for example, detests micromanagement and employs self-motivated experts. Its workspace provides enough variety and flexibility for employees to work in whatever environment they feel the most productive. To accommodate its vast array of employee skills and personalities, there are huge variations in the aesthetic and layout of Google's various international headquarters.
The key for Google is balance and diversity. Google meets the work-life and lifestyle needs of its many employees and, in return, its employees meet the needs of the company. The design makes a bold statement about these values.
Who is your target market, and what do they believe in?
Your office design shouldn't be hidden from the world. Leading companies leverage their space as a marketing tool to build likability with their target customers. If your space aligns with your customers, both functionally and visually, it sends a strong message to the market that you understand and reflect your customers.
What matters to your customers?
What do they care about, and will your design be relatable?
How can these answers be included in the design of your office online and off?
You want to reflect your users' culture into your workplace so you are able to show them you not only understand them but are like them.
Slack, for example, knows that its users are largely tech-savvy millennials, and its workplaces show this. Each city's unique office, from New York to Melbourne, reflects local culture, and the material of each office is sourced from local products. The spaces integrate the latest thinking in management science so they truly represent the future of work.
Slack workplaces echo the brand's values of community and sharing through open office space that encourages groupwork and collaboration. These are clearly also values of both Slack's users and the larger target audience the company aims to serve.
Each workplace is also designed to improve employee wellness and the mood of its occupants through healthy product choices, abundant plant life and calming spaces — an increasingly major factor in office design the more we learn about the links between nature, community, health and productivity.
In addition to conveying to your potential customers that you understand them, you also want to show that their well-being, as well as the well-being of your employees, is so important that it is ingrained in your workplace itself.
The aim of your design is to communicate your company culture without words. The goal is for anyone who walks in, sees it online or reads about it in a journal to be able to understand the essence of your company right away.
Just because your office is a private interior space doesn't mean the world won't be able to see it. Your workplace may even become one of the most important recruitment tools you have online, because good design gets noticed and then gets shared.
Your office design is a chance for potential employees and customers to get to know your company culture from the inside and be able to trust you.
It's your chance to show the world what kind of company you are.
["source=forbes"]