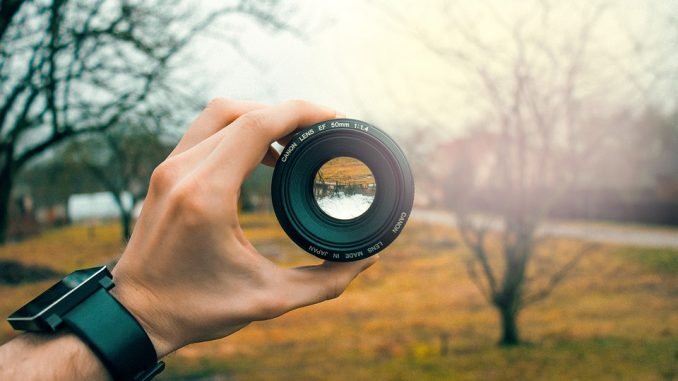 Who doesn't like to have a personal wellness companion or something which can make you live a virtual life? From wearables to hearables, you have an array of options to choose from. Why not make your loved one's feel special with the right gifts? Be it a fitness freak, movie buff or a gaming freak, here are some gifting options for every kind of gadget lover…
1. Fitness Tracker
Fitness has become the mantra of life and there can't be anything better than gifting your friend a wellness companion! Fitness trackers can track workouts, heart rates, calories burned, active minutes & total steps taken. You can even receive texts and calls at a glance even when you're on the move. You might want to consider gifting your friend a fitness track with an extended warranty plan that can help the device last longer. Misfit Ray, Moov Now, Fitbit Alta HR, Fitbit Charge 2, Fitbit Iconic, Garmin Vivosmart 3, Apple Watch Series 3, etc are a few to choose from. Starting at Rs 4,000 you can buy these on Amazon India.
(The OnsiteGo Extended Warranty plan for fitness trackers can be purchased from Amazon India, depending on the price range of the fitness tracker. It covers all mechanical and electronic defects that are covered under the standard manufacturer's warranty)
2. 'Google Home' Voice Activated Speaker
How about helping your friend get through his day with ease? A gadget that can help him find answers he's looking for, manage his day, set alarms and reminders, provide news updates as well as play his favourite music – all of this at just a command. It can also help your friend control smart home devices including lights, switches, plugs and more using the Google Home. All you need to say is 'Hey Google' and your genie is ready with the answer. Alexa and Siri are the two close alternatives for this. Starting at Rs 7,000 you can purchase them on Amazon India.
3. VR Headset
We've seen a virtual reality explosion over the last few months, and today we have an amazing variety of VR headsets to choose from, starting from PC and moving all the way down to mobile VR. Right from Oculus Rift to Touch Controllers, there is a huge range to choose from. Vive is super cool, Sony PlayStation VR is one of the best sellers and Samsung Gear VR Headset with the controller, all available on Amazon are a big craze currently. By gifting any of these, you can create the best virtual experience for your loved ones.
4. Bluetooth Shower Speaker
You can spare yourself from the so-called 'bathroom singing' performances of your roommates or family by gifting them this. These are waterproof, so one can just stay relaxed about the occasional splash of water on the speaker. You could go for the UE ROLL Wireless Mobile Bluetooth Speaker, VICSTIN bluetooth speaker, Cambridge soundworks, AYL Soundfit Poratable speaker or the JBL Charge 3 – waterproof portable bluetooth speaker. Starting at Rs 3,500 you can check them out on Amazon.
5. E-Book Reader
For someone who eats, sleeps, breathes only books, there can be nothing better than an E-reader, especially for one who is always on the go and loves to carry books. With an E-reader, your friend need not carry books around. It will make his/her travelling really comfortable and interesting. The Kindle is available on Amazon starting at Rs 6,000.
["source=onsitego"]